Snow Patrol – You're All I Have
Okay so my sister was googling "Stag and Wolf" because it reminds her of DerekStiles, have I mentioned my sister is awesome?  and found this:

A picture of Cernunnos, who is apparently some kind of Celtic God who it's speculated  is a God of Nature and fertility.

He also happens to be the same guy from Deaton's coin:

Now like nothing is known about this guy apparently (or according to Wikipedia at least, feel free to prove me wrong tumblr!) but he's usually called "Lord of the Wild Things" by scholars, which I just think is really cool and shows how much thought was put into this relatively small scene. It also suggests to me at least that this might end up having some actual significance. Also as my sister pointed out it's just really cool that in other works he's being pictured with a Wolf.
There are many cults and religions where a stag is represented as a "god" or an "idol" of some kind. "The Great Horned God" as they refer to it in pagan/wiccan religion, it is apparently the "consort" (companion) of the "goddess" and is the symbol of male energy in the form of the divine. So they believe in a higher being and they believe it is of both male and female origin and that they work together in harmony.

The great horned god is the lord of life and death and the underworld. And is the "sun" to the Godess's "moon". Both the Godess and the horned god work together in ruling over the fertility cycle of birth, death and rebirth.

On this note the theme of "cycles" appears a lot in Teen Wolf. First we have the fact that the moon comes in cycles, and then you have Derek's triskel tattoo representing cycles such as "Creator, Destroyer, Sustainer" or in simpler terms "life, death and rebirth".

It's interesting that Teen Wolf in itself kinda represents life. Life continues and goes on even after Scott has been bitten, and if you look at it from a different point of view, when Scott was bitten he was given a gift of a new life, of a different life. With that came death. Several deaths in fact, but one death in particular is interesting, and that's Peter's. Are you starting to see a pattern here? Now it makes you really wonder where "Rebirth" comes into all of this. Perhaps it has something to do with Peter? Or perhaps the Hale family in some way?
I dunno…just some interesting theories…
This seriously scares the fucking shit out of me…
This was my legit reaction
(via teenfreakinwolf)
"He who believes in the wolf, becomes a snake."
hmm Jackson? Wanting to be a wolf so badly he became a snake instead…
 

I would like to think he wouldn't let Damon die. Maybe he is waiting until the last minute.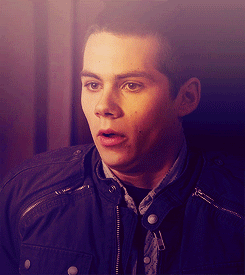 Yeah me too….can't you just…I dunno…talk to Klaus? Ask him to give Damon a cure? Afterall you and he…acquaintances?
Klaus wont just let him die. 
are you sure? Wouldn't he have offered a cure already? Or is he just waiting until the last possible minute?



Calm down. I don't know, I talked to him yesterday, and he didn't seem that great. Elena has been with him, as far as I know so she's taking care of him. I have no idea if Klaus has helped him or not.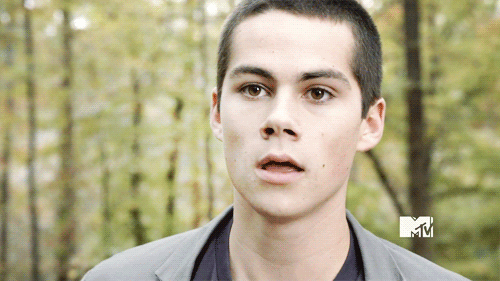 I'm calm…yup…perfectly and totally calm! Except if Klaus hasn't helped Damon out…well…you know what that means…
It's safe, I think. Alex bit Damon…which is the only thing that happened, I hope.
You think!? oh damn, that can't be good…will he….is he okay?
I heard a lot of things went down over the past few days…
It was just another evening at home and Mr. Stilinski was off duty. It had been a couple of days since Stiles had visited Derek, and he was trying to take his mind off of the total wreck he had made of said visit. One attempt to ease his thoughts had lead to him offering to cook dinner for his dad. He was usually a pretty good cook but today was different; today he wasn't focused on cooking. He didn't mind cooking, but when your brain was focused on other things, it made it hard to concentrate.

Stiles finished plating up the food and called his dad into the kitchen where the dinner plates were set out on a small round table. They sat and started to eat, conversation ranging from what Stiles did at school that week, to his fathers more exciting work load. Everything was going just fine, his mind was at ease, Stiles had even managed a few moments of blank thoughts, undivided by a particular sour wolf. That was until his dad spotted the clothes he had borrowed from Derek piled in the corner of the kitchen ready to go in the washer.